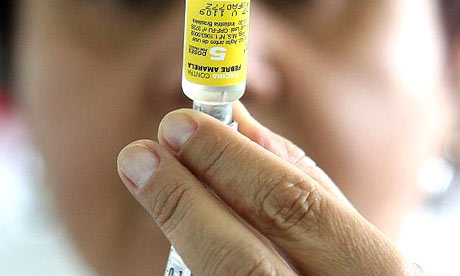 We gave our girls (1 year and 3 years at the time) yellow fever injections before our trip to Bonito. Our doctor advised for, but have others that were told not to bother. I'm not one of those mother's who love to vaccinate their kids and would've thought twice about doing it, but we were also travelling to South Africa later. Here is a map of Brazil noting where yellow fever is mainly concentrated.
First thing, try and get your vaccine 10 days before travel at one of the official clinics and ask if you can get an international vaccine certificate / stamp. Hospital Clinicas, Av. Dr. Enéas de Carvalho Aguiar, s/n, 4º andar, open from 8am - 4pm, Monday to Friday. You don't need to make an appointment. Your dose lasts for 10 years so if you are travelling regular from Brazil to one of these countries, then it's a no brainer.

If you get it done at another clinic, you will then have to pre-register online before your trip and then go to the ANVISA office at the airport to have them issue you an international yellow vaccine certificate which will be accepted by the country you are travelling to. I saw the list of countries and was surprised by how long it was!